SHINEE'S BACK BACK BACK BACK!
OH THANK GOD THEY ARE BACK.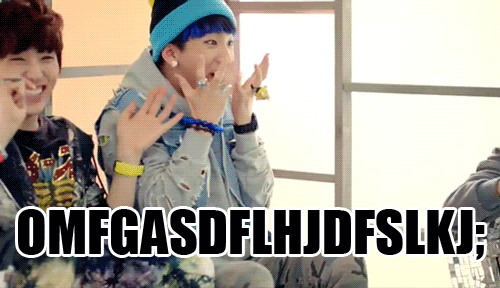 Got seriously concerned after waiting over a year for Sherlock which was JUST a mini-album with 3 songs that sounded the same.
Even if it is in Japanese, I really really REALLY LIKE THIS SONG. IT'S CATCHY OK. I knowww I'm not a hardcore Shawol but I was really anticipating this. Dazzling girl is upbeat, it's lively, it's bright, it's cheerful...
ONEWWWWWW WAE YOU SO CUTE
NEVERTHELESS this MV made no freaking sense whatsover. It had like 99% SHINee, 1% Dazzling girl. usually SHINee MV's have a love story right?
e.g. Juliette, Hello, Replay, Sherlock... like everything besides RDD, Lucifer and Amigo LOL imagine a love story in Lucifer...
ANYWAY the choreo is actually really good! it's pretty much all jumping up and down really happily... and the costumes OHMYGOD THE COSTUMES
you just killed me and all my internal organs
So SHINee is expected to make a comeback later in November which will hopefully be something that's really magical. Like, something way better than Sherlock...
Listening to: Evol - We are a bit Different