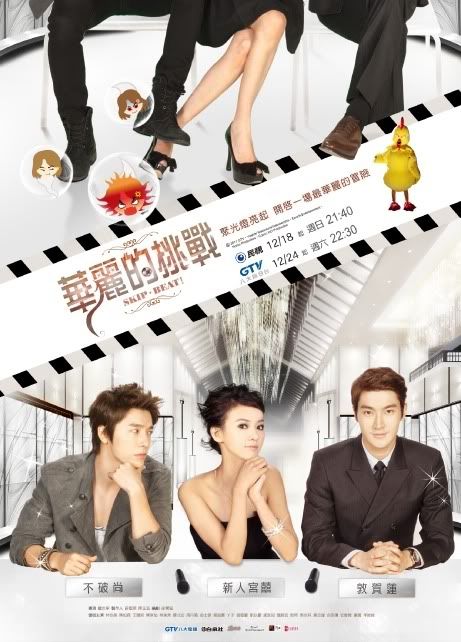 Oh my... My heart just stopped beating *.*
Super Junior's Siwon and Donghae are currently starring in the Taiwanese drama Skip Beat (also known as Extravagant Challenge) which is a live-drama adaption of the popular Japanese manga.
It tells the story of a girl (Ivy Chen) who is determined to become a star in order to get revenge on her ex-boyfriend (Donghae) who dumped her.
Siwon and Donghae play as rivals in the entertainment industry and Siwon slowly falls for Ivy as she focuses on destroying Donghae.
The main theme song for Skip Beat is titled S.O.L.O. sung by Super Junior-M.
I was so excited for this new series. I have not read the manga or watched the anime, but I was intrigued by the choice of cast. I so wanted to hear Donghae and Siwon speak in Madarin... Unfortunately it's all dubbed over! Totally sucks... But they do not disappoint; OH MY GOD DONGHAE'S HAIR?!!
Oh yes... I do like >:)
bahahaha I totally cried when he straddled his manager! I mean WTF? SO WRONG!
... Oppa is too sexy for his own good.
If you haven't watched this, I highly recommend it!
1) It has Donghae
2) it has Siwon
3) That's all you need!
wanna go back to when I was with you~