My 2NE1 bias is and will always be Bom. Then Sandara. Then Minzy. Then CL :)
But one thing that makes me rant is Dara's hair in live performances. I have to say that because all of their MVs are amazing and they all look crazy. So during live performances, the following make my keyboard smash:
Dara in Lollipop. If you didn't notice the hair, she is 3rd from the left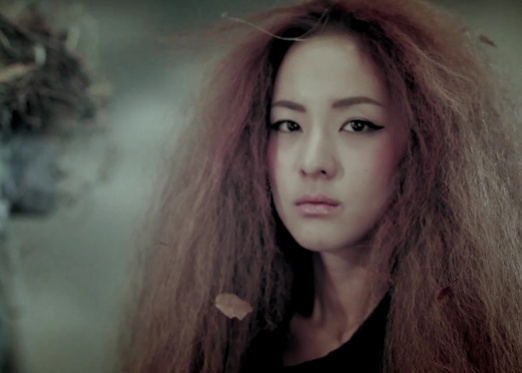 Dara in It Hurts. I can understand the pain of having this hair haha
Everyone dressed super wierd in their debut song Fire. Especially CL. What on earth is she wearing?
Animated Dara. Didn't look too bad but I just love this song so much! :)
2NE1 with Ugly. Dara on the left looks so gangster and hippy keke~
Solo single Kiss WITH LEE MINHO -faints-
Dara looking mad in I am the Best. NAEGA JEIL JAL NAGA
Do you see the resemblance between the two? Haha Mblaq's Thunder is so cute!
~Bam Ratatata Tatatatata
Oh my god~